Support Resources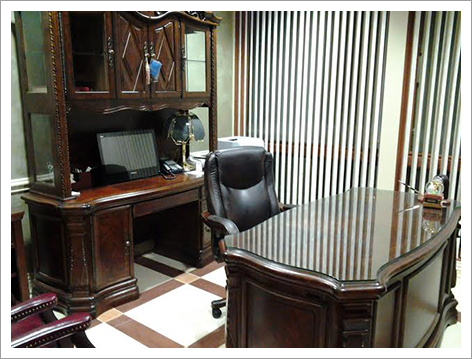 All of us are aware of how a cancer diagnosis can affect you and your loved ones. It may be distressing and overwhelming when you are initially diagnosed and oftentimes, it is difficult to absorb all the information you are offered. We at the offices of M. H. Aly, M.D., P.C in Hazlet, NJ and Staten Island, NY believe that the strength you have inside yourself combined with the support of your loving family and friends may be your most perseverant tools as you cope with
your diagnosis.
Support Groups and Educational Programs
American Cancer Society (ACS) - We recommend you contact the American Cancer Society (ACS) at 800-ACS-2345 for information on support groups in your area. The ACS also sponsors the following programs, which you may find helpful:
Look Good…Feel Better - Women in active cancer treatment learn techniques to cope with appearance-related side effects. Visit www.lookgoodfeelbetter.org or call 800-395-LOOK. We sponsor this program throughout the year in our East Brunswick office. Please contact the ACS for a calendar of upcoming dates.
Man to Man - A community-based setting for discussion and education provides men facing prostate cancer with support individually or in groups. Visit cancer.org or call 800-ACS-2345.
Reach to Recovery - Breast cancer survivors provide support and information, responding to the concerns of those facing diagnosis, treatment, recurrence or recovery. Visit www.cancer.org or call 800-ACS-2345.
Cancer Support Community - Also supports people with cancer and their loved ones through support groups, educational workshops and mind/body/spirit classes.
You may contact Cancer Support Community in Bedminster, NJ at www.cancersupportcnj.org, phone 908-658-5400.
Or in Eatontown and Toms River, NJ at www.cscjerseyshore.org, phone 732-578-9200.

Websites
We recommend the following websites and believe you will find them valuable in your mission to
gather information.
Oncology
American Cancer Society
Cancer Care
Cancer.Net
Johns Hopkins Oncology Center
National Cancer Institute
National Comprehensive Cancer Network
The Leukemia and Lymphoma Society
Hematology
American Society of Hematology
Aplastic Anemia & MDS International Foundation
Platelet Disorder Support Association
National Heart Lung and Blood Institute (Anemia)
General Medicine
Lab Test Information
Web MD
Nutrition
American Institute for Cancer Research
Contact Information
M. H. Aly, M.D., P.C.
1910 Richmond Road
Staten Island, NY 10306
Phone: 718-987-9777
Fax: 718-987-9556
Hours of Operation:
Monday to Friday
9:00 AM – 7:00 PM
Saturday to Sunday
Closed
Dr. Mahmoud H. Aly, P.C.
883 Poole Ave., Ste. #4
Hazlet, NJ 07730
Phone: 732-203-9500
Fax: 732-203-0851
Hours of Operation:
Tuesday
2:00 PM – 8:00 PM
Thursday to Friday
9:00 AM – 12:00 PM
Saturday and Sunday
Closed
Billing Office
Phone: 718-987-1420
Fax: 718-987-1490