Effective and Efficient Health Care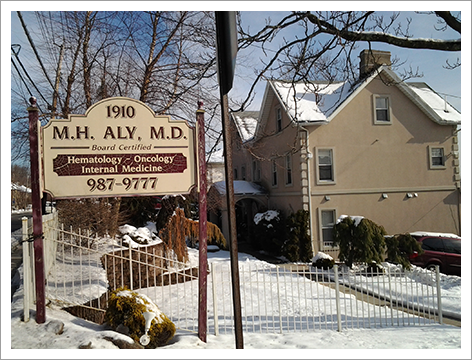 Health issues and disorders associated with blood forming organs must be treated after correct diagnosis and an in-depth analysis of the related organs. M. H. Aly, M.D., P.C and our entire nursing staff at Hazlet, NJ and Staten Island, NY help our patients manage such diseases with the most appropriate treatment. Please take a look at detailed information about our services.
Clinical Laboratory
Our Medical Laboratory Technicians provide patients with state of the art laboratory testing services here in our offices. These tests provide immediate, accurate information, enabling your physician to prescribe the appropriate treatment in a timely manner. Our laboratory capabilities and systems are continuously updated, ensuring all of our patients receive optimum care. The benefits of our in-office laboratory include: on-site drawing, immediate CBC results (NY Office only), genetic testing capability and the preparation of bone marrow biopsy slides. Consistently demonstrating attention to detail and strong analytical judgment, our lab staff ensures our patients receive effective, efficient health care.
Hematology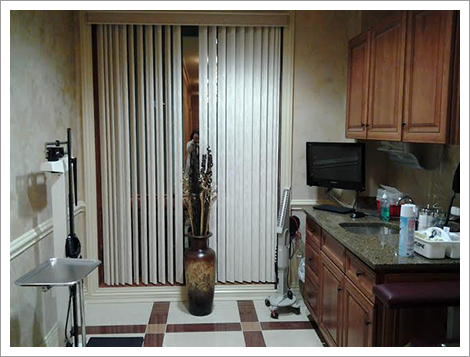 Hematology is a distinct subspecialty of internal medicine, separate from, but often overlapping with the subspecialty of Medical Oncology. It is the field of medicine which manages the diseases associated with the blood and the blood-forming organs. Blood disorders can affect the production of blood and its components such as blood cells, blood proteins and the mechanisms of coagulation. Our physicians treat patients with various hematologic diagnoses. Among those we treat are Anemia, ITP, Myelodysplastic Syndrome, Lymphoma and Leukemia, along with clotting and other blood disorders.
We Offer Many Hematology-Related Services Such As:
Bone marrow biopsies
Common lab tests such as CBCs and PT (INR)
Intravenous infusions of iron for patients with iron deficiency anemia
The monitoring of blood clotting for patients on anticoagulants through our coumadin (warfarin) program
All of the physicians and nurses in our office are committed to maintaining excellence in care for patients with both oncology and hematology-related diseases.
Information Technology
I know med (ikm) EHR
Implemented in 2011, our Electronic Health Records (EHR) System streamlines the entire patient visit, from check-in through billing, providing more thorough and efficient medical care for our patients. This system enables our physicians to update and review patient charts quickly and be assured that they are accurate, complete and legible. It also provides for "e-prescribing"-the electronic forwarding of prescriptions to your pharmacy for immediate pick up; and the convenience of your pharmacy contacting your physician electronically to request prescription refills. Faster, safer and more efficient, this system automatically checks your prescriptions for drug interactions, alerting your physician to any possible allergy conflicts. Our EHR system also provides for messaging within the practice, improving the internal communication of our staff. We are privileged to be at the forefront in the use of many high technology applications. Our EHR is constantly upgraded to the latest version released from our Practice Management System (PMS).
Our patients may register at our offices for ikm, a secure electronic patient portal developed through our Electronic Medical Records system. This will allow patients to access their latest vital sign records, diagnosis, problem list, medications allergies and clinical results by simply logging on to the
MyCarePlus website.
Our nursing staff is highly trained in the usage of the EHR and all electronic systems to ensure patient records are updated and maintained properly. They have access to records through our electronic health records so that during treatment, all aspects of patient care may be monitored for comprehensive care.
Through our Laboratory Interface System with Quest Labs and Lab Corps, our Lab Technologists are assured of the transmittal and receipt of lab results efficiently and accurately.
Our Precertification Coordinator submits your information electronically to insurance companies, resulting in rapid, efficient approval for the precertification of all outpatient radiology scans.
The PMS generates accurate patient bills by automatically tracking visits and verifying services have been recorded appropriately.
We consistently research new developments throughout our practice for technological advances. The integration of many new systems keeps our practice at the forefront in patient care.
Infusion Center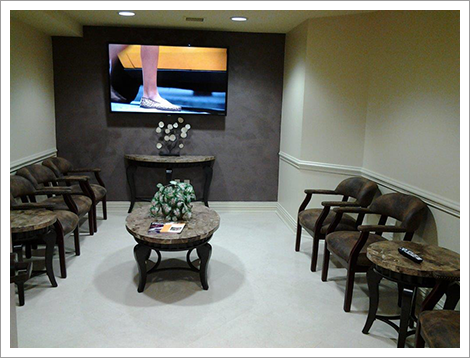 Our Practice is a state-of-the-art Infusion Center, equipped with a GEMFREE flow hood and LYNX mobile chemotherapy inventory management system. The negative-pressure mixing room with the most advanced treatment suite offers a separate media room to accommodate family members and loved ones accompanying patients.
Infusion Centers in both NY and NJ locations provides several injections, including but not limited to: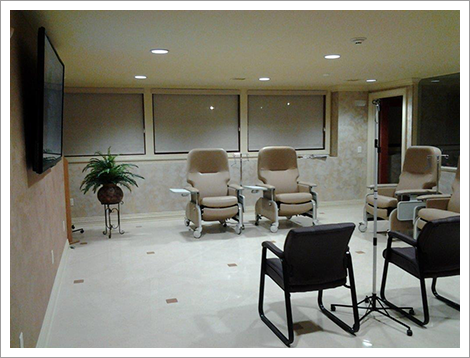 B12 Inj. (Cyanocobalamin)
Procrit® Inj.
Neupogen® Inj.
Iron Infusion (Venofer®)
Solu-Medrol® Infusion
Zomera® Infusion
Reclast® Infusion
Prolia® Inj.
XGEVA® Inj.
Lupron® Inj.
Boniva® Inj.
Chemotherapy regime for different types of neoplasm is mixed and administered on-site as needed.
In advance of your appointment for these infusion medications, we will verify your insurance benefits and determine if prior authorization, precertification and a co-payment is required. As a courtesy to patients, we will enroll them in any co-pay assistance programs that may be available.
Oncology Nurses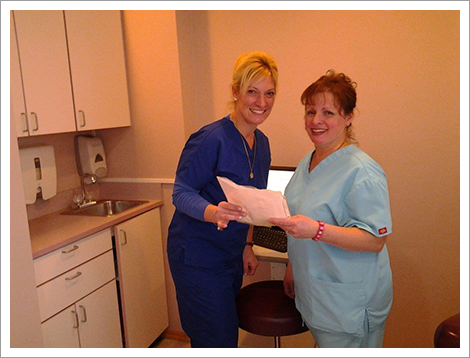 Our staff of compassionate oncology nurses is trained in the administration of cutting edge chemotherapy regimens. Educating patients, our nurses provide them with information and guidance throughout their treatments.
Prior to the initiation of chemotherapy, each patient will have a one-on-one detailed chemotherapy education session with one of our nurse practitioners or oncology nurses. This session will include discussing the possible side effects of the specific drugs you will receive, as well as the necessary information you will need to avoid any complications associated with the administration of the chemotherapy. Each patient will be navigated through the process regarding the scheduling of all appointments; reviewing our office policies and procedures; and touring the infusion area. This appointment provides the opportunity for patients and their loved ones to ask questions and address any concerns they may have prior to their first chemotherapy treatment.
Realizing the importance of a trusting and caring relationship with the patients they treat, our nurses are dedicated to ensuring that each patient's emotional, as well as physical needs are met. Working with our Oncology Pharmacist, the nurses keep apprised of the latest treatment options available for our patients. Many also maintain their National Oncology Certification and attend seminars, conferences and educational programs on a regular basis. Our nurses are dedicated to treating our patients and acting as patient advocates through the implementation of detailed plans of care to help patients and their loved ones establish and achieve their goals.
Contact Information
M. H. Aly, M.D., P.C.
1910 Richmond Road
Staten Island, NY 10306
Phone: 718-987-9777
Fax: 718-987-9556
Hours of Operation:
Monday to Friday
9:00 AM – 7:00 PM
Saturday to Sunday
Closed
Dr. Mahmoud H. Aly, P.C.
883 Poole Ave., Ste. #4
Hazlet, NJ 07730
Phone: 732-203-9500
Fax: 732-203-0851
Hours of Operation:
Tuesday
2:00 PM – 8:00 PM
Thursday to Friday
9:00 AM – 12:00 PM
Saturday and Sunday
Closed
Billing Office
Phone: 718-987-1420
Fax: 718-987-1490
Talk to Our Experts
Our knowledgeable and trained staff will give you more information about our services. Call us now.